---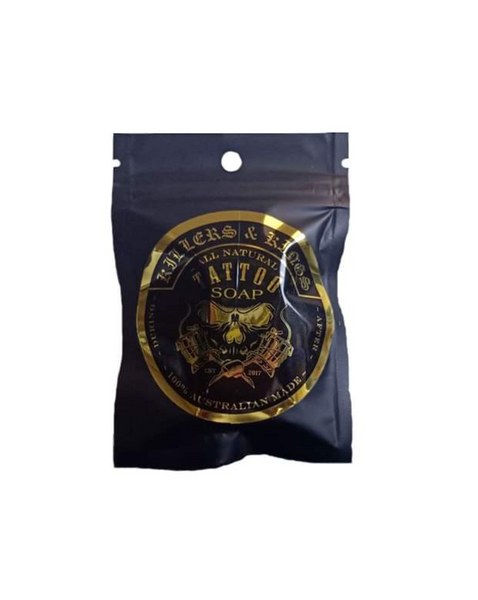 Hemp tattoo soap®
Our Hemp tattoo soaps are made with a generous amount of hemp oil, they are naturally high in antioxidants and antibacterial, making them a perfect choice for cleaning your
new tattoo. We use plant derived food grade oils in our soaps that are farmed only from sustainable growers.
Ingredients : Hemp soap base,
Aqua, Vegetable glycerine, Hemp seed oil 8%,
Vitamin E oil, Sweet Almond oil,
Sodium sterate, Sodium lorate, Sodium lactate plus,  Botanical & Herbal extracts.
Free of : Parabens, Sulfates, Mineral oil, Phtalates, Formaldehyde, PEG's, It's also Gluten free, Soy free, NON GMO, No MPG, Cruelty free, No testing on animals, Suitable for vegans, Hypo allergenic, Non comedogenic, Biodegradable, NO SLS or SLES.